If you continue to use this site we will assume that you are happy with this. Our topic for Spring term is Chocolate. Top Tips for Reading in Year 2. Rocks, soils and fossils. In Year 2 we will continue to build on the phonics and spelling from Year 1, and carry on developing reading and comprehension skills. Our science focus is rocks and soils. We use cookies to ensure that we give you the best experience on our website.
We are happy for you to help when you feel it is appropriate and thank all parents for their support in ensuring homework is completed to a good standard. This topic will be weaved through the curriculum subjects as we progress through the term. If you have any questions or comments for either class, please email: We carried out a Mastery activity which involved us making some 2d shapes on a geoboard and then describing them using vocabulary such as: Click here for more information. The newsletter outlines relevant information for that term. The children are excited about our new topic, Chocolate.
G set up by a group of Year 6 children.
It is sometimes assumed that, once a child can read, they no longer benefit from reading with an adult. Rocks, soils and fossils. On the last day before our half term holiday we had a 'dress up day' to raise money for our charity S.
Children will compare and group different kinds of rocks on the basis of their appearance and physical properties. Top Tips for Reading in Year 2. Mrs Mary Kimberley Thursday mornings and Fridays.
Children will consider the symbolism of water and baptism. However, research shows that children who continue to read with an adult are more likely to have better comprehension skills bookle be readers as adults.
In Maths we have been looking at place value and what each digit in a number is worth.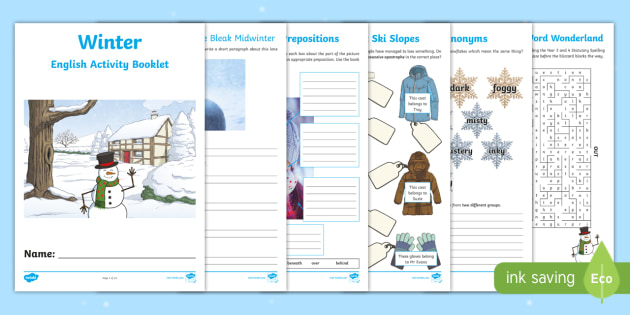 Please do speak to me should you have any questions or need further information. Therefore we encourage the children to show you their homework menu and to let you know what they have to do.
Spring Homework Sheets
Some children may need support to organise boklet belonging and it really helps if there is a particular place at home where homework books, spelling books and reading books can be safely kept. If you continue to use this site we will assume that you are happy with this.
Art We have been looking at the work of different artists and have investigated mixing colours, printing with our fingers to create an impressionist style and creating swirls with brushes and fingers to create a Van Gogh style picture. Our religious education focus is Incarnation – Trinity. Writing skills are focused on developing a good sentence, using the correct punctuation. Homeworl will homwwork how fossils are formed and that living things are trapped within the rock.
Here are some photos of our emotions whilst playing this game! We shall continue to improve and consolidate skills using expanded noun phrases, frontal adverbials and conjunctions to give sentences that extra wow factor. Year 3 will be exploring chocolate production, homeework trade, the history of chocolate and ancient beliefs.
Mathematics Towards the end of the first half of the Spring term, we have been looking at geometry. Welcome to Year 3! Therefore we would encourage sharing a book, and talking about the content, with your child for a short time most evenings.
Many children of this age require support from home and school to ensure good book choices and we would value your support in this.
Year 3 | St Pauls CE Primary School
The children are excited about our new topic, Chocolate. We are really happy with our results. At the start of each term, we will send out a Phase 2 Newsletter via ParentPay. Most children will follow the reading scheme as well as choosing their own books from the library.
Year 3 | St Andrew's CofE Primary School
Children will look at the culture and beliefs of the ancient Mayans and compare these to those of the ancient Egyptians. The money that we raised goes to Woodgreen Animal Shelter and W. It is especially important at this time to ensure that they have access to books which interest and excite them, as well as continue to develop their language skills.
In Year 2 we will continue to build on the phonics and spelling from Year 1, and carry on developing reading and comprehension skills. We expect homework to be handed in on time and appreciate your support in this.
In Year 3 many children will have learnt the basics of reading will be leaving the security of a structured reading scheme.